CIMAR WATERPROOFING SOLUTIONS

I Cimar solutions are the best answer to all of your outdoor waterproofing problems. Our complete range of quality products can be cleverly integrated into unique waterproofing systems that guarantee long-term Reflectance and energy saving, Transitability and living of the substrate, Breathability, Paving, Protection of foundations and retaining walls.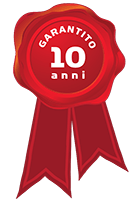 Get a free ten year warrantyUnipol-Sai by simply contacting our staff. The warranty is valid for all Cimar waterproof solutions that cover a surface of at least 200 m2 and that use Extralarge as a main product. The same Unipol-Saiwarranty is also available for applications with Membrana Fibro-Rinforzataused for under pavement applications on areasof at least 200 m2.