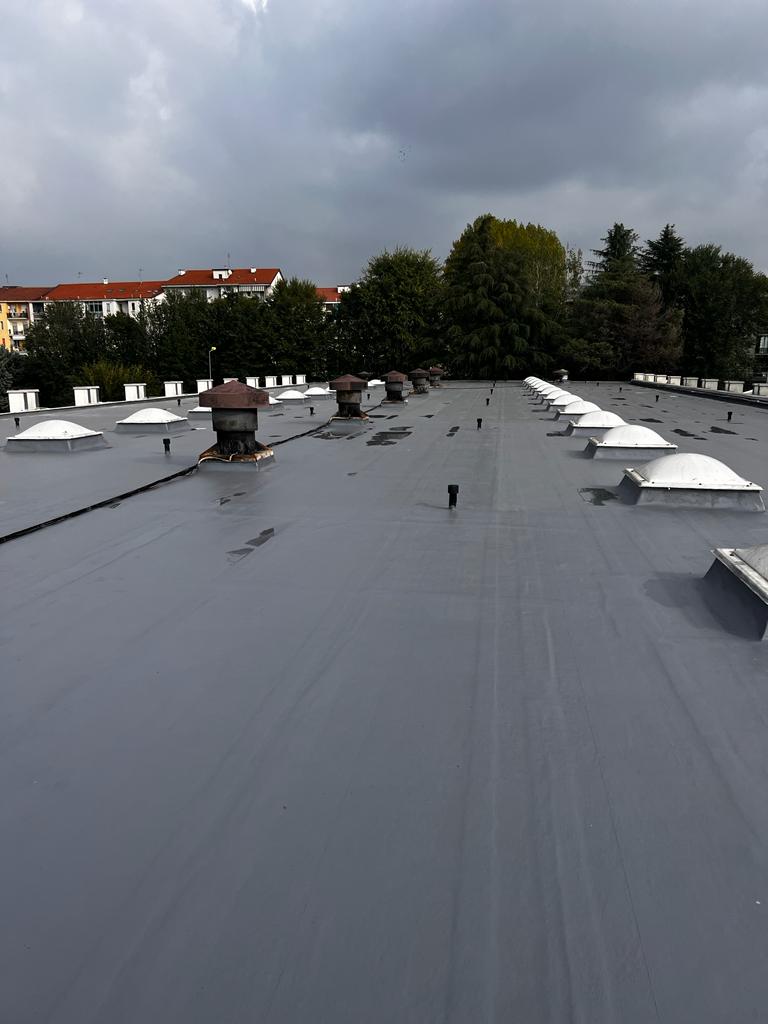 I.T.I.S. of Moncalieri (TO)
The Magika system, in gray colour, was applied to the roofing surface of the technical institute of Moncalieri, it will guarantee durability and impermeability as well as particular characteristics of reflectance.
Residential building (Tirana – Albania)
The video portrays specialized operators in the act of preparing and completing the first coat of the Magika system.
Residential Building (Turin)
Magika on metal cover
Ice rink (Catania) | Digester (Salerno)
Magika is a particularly versatile product capable of protecting large building works such as the ice rink of Catania or a digester which is part of a water purification complex.